Introduction
I normally do not review a product that I have not personally tried or at least a close friend, but with all the build-up or craze if you will, about this product.
I felt the need to at least mention what I have found through my research. I will provide a link on where to get more information or to purchase any of their products at the bottom of this article.
I have included some of my affiliate links in this review to allow you to get more information or to purchase the products. 
What is Organifi?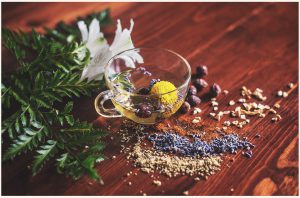 Organifi has a very interesting health-conscious product line. They take the power and benefits of juicing and put it into a powdered form. They are full of the nutrients that our bodies are starving for. I will discuss the different products below.
Organifi Green Juice
The greens are in a powdered form and packed with essential nutrients. It is designed to boost natural energy and reduce cravings. It is recommended to drink in the morning on an empty stomach or midday to reduce cravings. This appears to be the backbone of their product line.
Some ingredients included are:
Chlorella – this is super high in protein and also known to help with your skin
Moringa – a metabolism booster that will help with weight loss and also detox your body
Spirulina – a great source of vitamins and minerals
Mint – helps to curb cravings and also known to aid with digestion and sleep
Beets – high in manganese which boosts energy during exercise
Matcha Green Tea – full of antioxidants to reduce stress, regulate hormones, and is also an appetite suppressant
Wheatgrass – a superfood full of vitamins, minerals, and 17 amino acids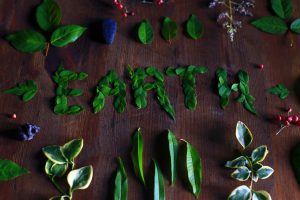 Other ingredients include Ashwagandha, Turmeric, Lemon, and Coconut Water.
Organifi Red Juice
The red superfood is a sweet-tart blend designed to increase metabolism to help you lose the weight you want. It contains a mix of 11 revitalizing ingredients. This is to be used in the morning, as a pre-workout, or as a midday energy boost. Some ingredients included are:
Acai – to help lower stress in muscles and is full of antioxidants
Pomegranate – helps to improve cardiovascular health
Cranberry – lowers oxidative stress, support for urinary tract, promotes gum and dental health
Cordyceps – increases metabolism
Siberian Ginseng – is known for its calming effects and to help lower blood sugar.
Reishi Mushroom – helps to detox the body by aiding in the regeneration of liver cells
Rhodiola – helps to increase your ATP or resting metabolism to burn fat
Other ingredients include beets, raspberries, blueberries, and strawberries. These provide various vitamins, minerals, and antioxidants. This also is 100% USDA certified organic, non-GMO, dairy-free, gluten-free, soy-free, and vegan.
Organifi Gold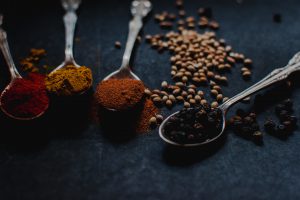 Organifi Gold is full of antioxidants and phytonutrients designed to relax the body and help have a better night's sleep. This is also known as nighttime tea due to its soothing properties. This is best to use in the evening. Some ingredients are:
Lemon balm magnesium – the calming herb that aids in relaxation
Turkey tail – has a medicinal effect on immunity
Black pepper piperine – helps to increase the absorption rate of other ingredients
Acacia fiber prebiotic – aids in absorption and digestion of other ingredients
Other ingredients include Turmeric, ginger, reishi mushroom, coconut milk, and cinnamon.
Organifi Complete Protein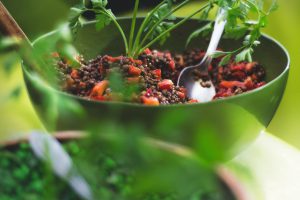 This is a high protein drink that is also packed with essential vitamins. Comes in chocolate or vanilla flavors. This can be used as a meal replacement. Aids in digestion, immunity, and weight loss. Some ingredients are:
Quinoa Protein – plant-based protein with an anti-inflammatory compound called flavonoids.
Pea Protein – rich in amino acids, high in lysine
MCTs – plant fats from tropical foods that provide energy and helps reduce cravings
Monk Fruit – a zero-calorie sweetener loaded with antioxidants
Other ingredients include Vanilla Bean, Coconut, Protease, Lipase, Lactase, Cellulase, Amylase, and vitamins from 100% real whole foods.
Organifi Daily Turmeric
This is used to promote a healthy response to inflammation in the body. Also, known to help relieve joint pain.
Biotic Balance Probiotic
This product aids in digestion to help put your weight loss on the fast track. It is a vegan capsule loaded with:
Bacterium Lactis
Bacterium Breve
Bacterium Longum
Lactobacillus Acidophilus
Lactobacillus casei
Lactobacillus Plantarum
Lactobacillus Paracassei
Lactobacillus Salivarius
Lactobacillus Rhamnosus
Lactobacillus Bulgaricus
Each of these ingredients and enzymes has various properties that will help kill harmful bacteria, aid with specific allergies, boost metabolism, and stimulate the growth of healthy probiotics.
What I like about Organifi
They use a wide variety of natural ingredients for specific purposes
They have a nice variety in their product line that everyone can benefit from
The best thing is that they have a 60-day money-back guarantee – this is always important to me. This lets me know how serious the company is and how will it stand behind its products.
This is a product line I am excited about and will be following. If you have tried any Organifi products, leave me a comment below and let me know which product and how it worked for you.
Why are Superfoods Important For Good Health
Superfoods are incredibly beneficial to our overall health and well-being. Rich in vitamins, minerals, and essential nutrients, superfoods can provide us with the powerhouse of supplements that keep our bodies healthy.
Packed full of antioxidants that fight off harmful chemicals in our food and environment, superfoods also boost immunity, support cardiovasacular health and even slow down signs of aging.
Whether it's super greens like spinach or fruits like blueberries, adding superfoods into your diet will provide your body with the necessary tools to stay healthy now and into the future.
You can find out more about Organifi or purchase products by using my affiliate link here.
Please leave any comments or questions below and thank you for reading.
Here is a Pin you can share with your friends on Pinterest.