Wanting to experience the fun, new way to get your fruits and veggies in? Smoothie bowls are the next rage in healthy eating.
But they can be rather expensive at your local cafe. Save yourself the extra expense and try your hand at making them at home.
Creating your own delicious creations can make the experience all the more satisfying.
Although, in order to begin making these tasty smoothie bowls, you're going to need a blender.
With all the technicalities of choosing a new kitchen appliance being an oncoming headache, it can be overwhelming to pick the right blender for you.
Each one coming with its own set of unique features and a talented marketing campaign to sell it to you.
Not to forget there's no try before you buy!
We've selected the best blenders for smoothie bowls that are on the market.
Sift through each one without the hassle of decoding each word.
With an easy-read buyer's guide, you'll be buying the right blender without the feeling of the world on your shoulders.
Keep reading to begin finding that blender to make your smoothie bowls all the more delicious!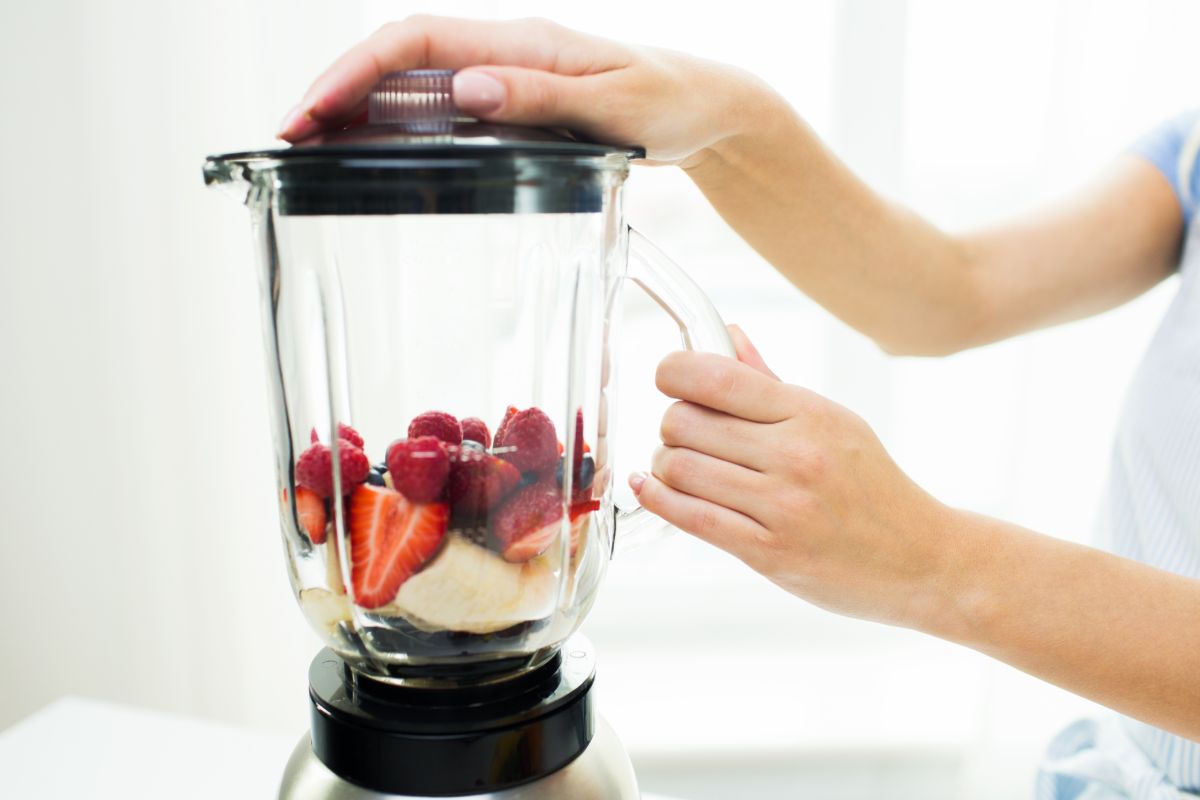 When putting our blenders to good use, we've all come across the problem of our blends getting stuck.
Having to stop and shake our blender or use a spatula to scrape the ice, frozen fruit, and yogurt mix from the sides.
Time-consuming and just downright irritating. The Ninja SS151 TWISTi Blender has all but solved this issue.
With a genius built-in twisting tamper that scrapes the sides as it blends.
Perfect for dips, sauces, shakes, and of course those glorious smoothie bowls.
This consists of two small tampers on the lid that you can manually spin as you blend.
A small but very much appreciated improvement.
You no longer have to remove the lid and hand-mix your creation to get that perfect blend we all love.
Another feature of this all-can blender is the drizzle cap. Started blending but forgot to add some frozen bananas.
Never a worry as you can add ingredients through the drizzle cap without having to hit a stop button.
Pros
Built-in Twist Tamper. Continue blending without having to stop and shake to ensure you get the smoothest blend. The two built-in tampers scrape the sides whilst you prepare your toppings.
5 Functions. Whether you're making dip, sauce, smoothie, or even ice cream, the SS151 TWISTi is made to handle heavy food loads and deliver a smooth blend every time.
Drizzle Cap. Continue adding any forgotten ingredients as your mixture blends. The removable drizzle cap allows you to customize your flavors and textures as you go without hitting stop.
Easy to clean. With removable parts, this blender is dishwasher safe. Cutting down your time at the sink with an easy-to-clean base.
Cons
Plastic parts. Whilst the built-in tampers are a great addition, the plastic material is more breakable. However, without this feature, the blender is still perfectly usable
No air vent. The TWISTi SS151 was built without an air vent meaning it is not recommended for blending hot food.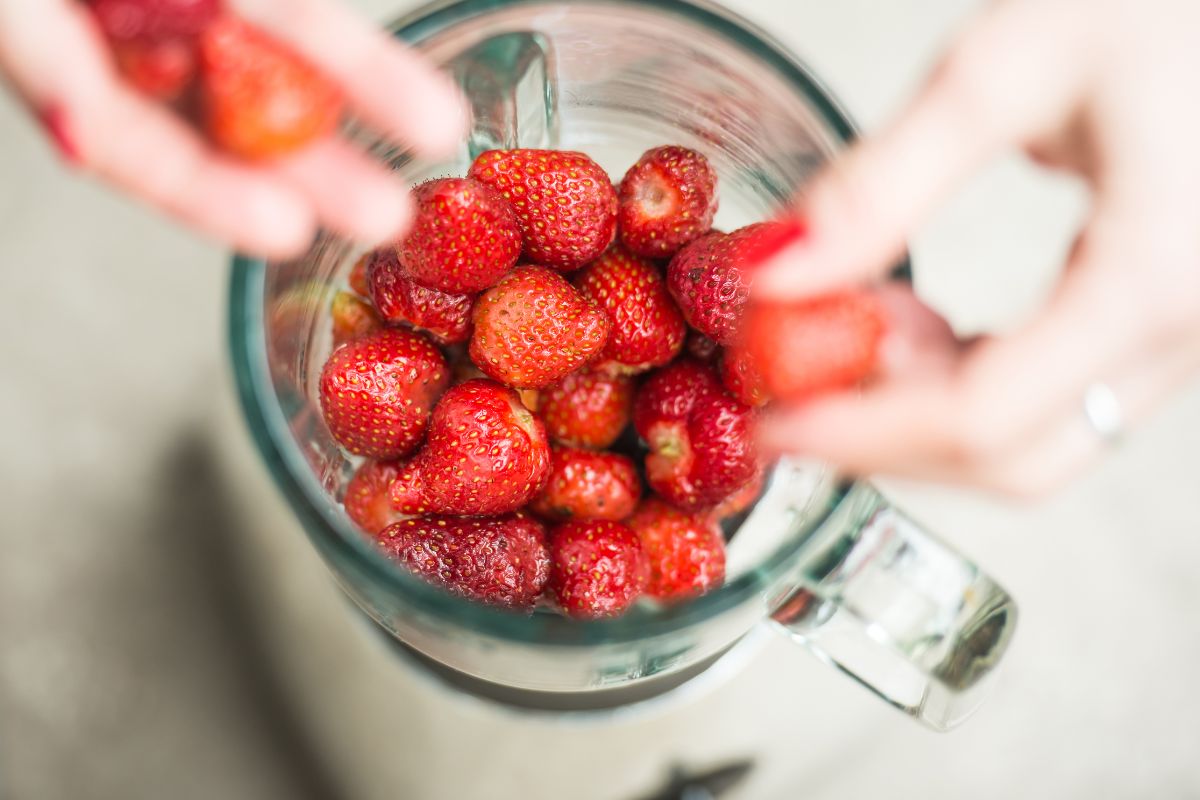 This blender has a lot of functions and features that make blending in batches a lot easier.
With 14 blending functions, this is undoubtedly one of the most versatile household blenders available.
Because Hamilton's Wave Action System eliminates the tiresome portions of blending, you may use it to puree, smash, and mix whatever you desire.
Sporting a much more budget-friendly price tag than its competitors, the Hamilton Beach Blender still carries quite the punch when it comes to blending.
With detachable saber blades, it's no wonder this is a favorite in the blending community.
Perfect for making sure those frozen fruits and ice are blended to a super smooth consistency.
The Hamilton Beach Wave Crusher was made for creating those glossy smoothie bowls.
Due to the Hamilton Wave Action System, this blender is featured with the perfect speed and pulse to make sure your smoothies are expertly smooth every time.
Not to mention, it hardly makes a sound as it sets to work.
Pros
Hamilton Wave Action System. With 14 adjustable speeds and blending options, your smooth will come out silky smooth every time. Whether you're pureeing, crushing, or simply blending, it's guaranteed to be a seamless process.
Easy to use. At the touch of a button, you can choose how you want to use your blender and change the settings without having to read an in-depth instruction manual.
Affordable. Whilst many kitchen appliances are not the most bidet-friendly, this blender provides all the greatness of a high-end product without the price tag.
40oz Jar. Perfect for batch cooking or serving a large party of smoothie bowls, the 40 oz jar holds more than your regular blender. The set also comes with a single-serve travel jug, ideal for those preferring to enjoy their smoothie bowls on the go.
Cons
Blade Assembly. When finished with your blender, removing the blades for cleaning can be difficult. Not wanting to twist on and off.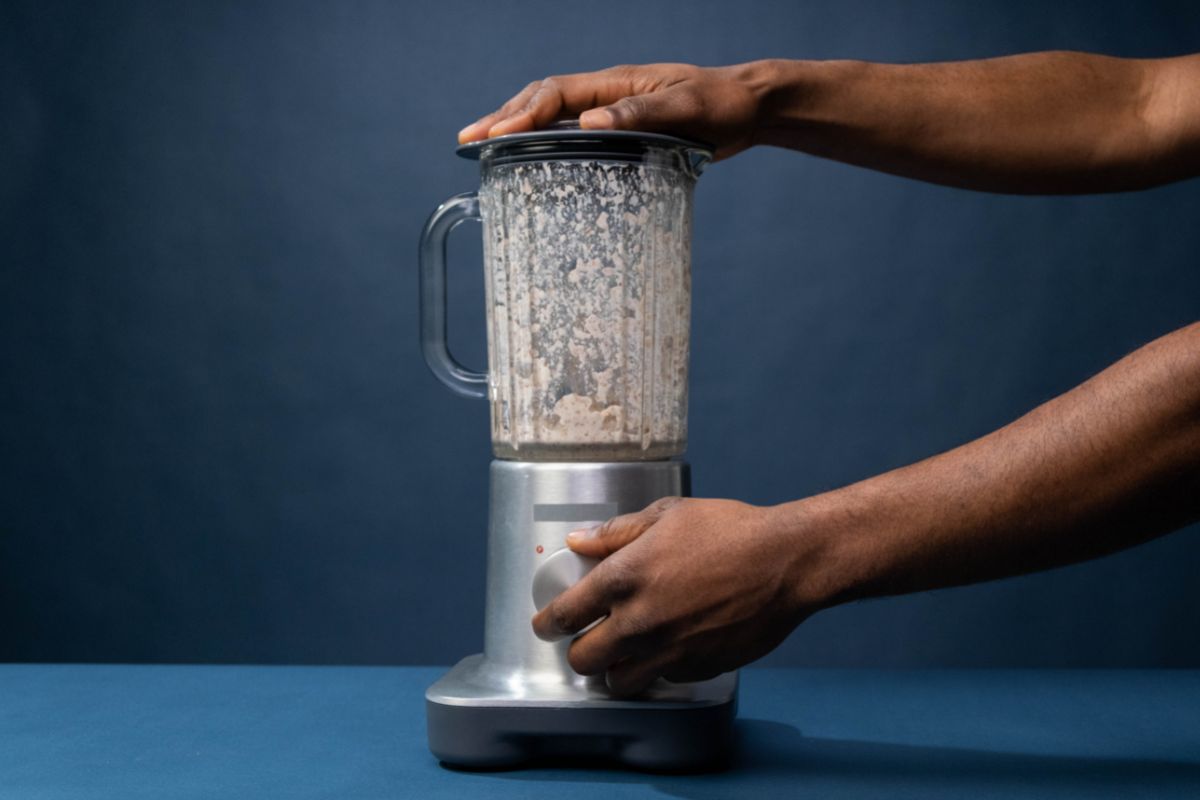 When making those delicious smoothie bowls, having a thick consistency is key.
This is done using frozen fruit which is generally harder to blend than fresh ingredients.
In order to blend ice and/or frozen fruit, having a blender with a minimum power of 1000 watts is ideal, along with a pulse option and you are well on your way to making a glorious smoothie bowl.
The Vitamix Explorian Power Blender is a well-made, durable mixer with a 10-speed control.
Although it has a simpler and more uncomplicated design than other Vitamix blenders, it performs very well in a variety of situations.
In the main jar, you may produce silky smoothies, exceptionally smooth almond butter, and bar-quality crushed ice. It's also suitable for hot mixing.
The fixed blades make cleanup a little more difficult at times, but the jar, lid, and tamper are all dishwasher safe.
To make cleaning the blades a tad bit easier you can easily fill up the jug with warm water, and a splash of dish soap then turn on the blender for 1 cycle.
Pros
High Quality. Durable in the events of drops and knocks, this blender is perfect for busy households. The fixed blades give the blender more power when crushing those frozen items.
Hot Ingredients. Unlike many other blenders, the Vitamix Explorian Power Blender has a ventilation system perfect for making comforting soups or delicious sauces.
Ice Crushing. With a speed time of fewer than 30 seconds to make the perfect crushed ice, this blender will give you super smooth, thick smoothie bowls.
Ten Speed Settings. Depending on what recipe you are creating, this blender has a speed option for everything. The excellent pulse option is amazing for those hard-to-blend recipes.
Cons
Bulky Design. Whilst being highly durable, this blender is rather bulky. Taking up a bit more space on your counter or in your cupboard.
Fixed Blades. Whilst the other compartments are removable and dishwasher safe, the fixed blades can make cleaning up after those stickier recipes a bit more difficult.
Expensive. Hosting a higher price tag than competitors, it can seem impractical to purchase unless you are a full-time blender.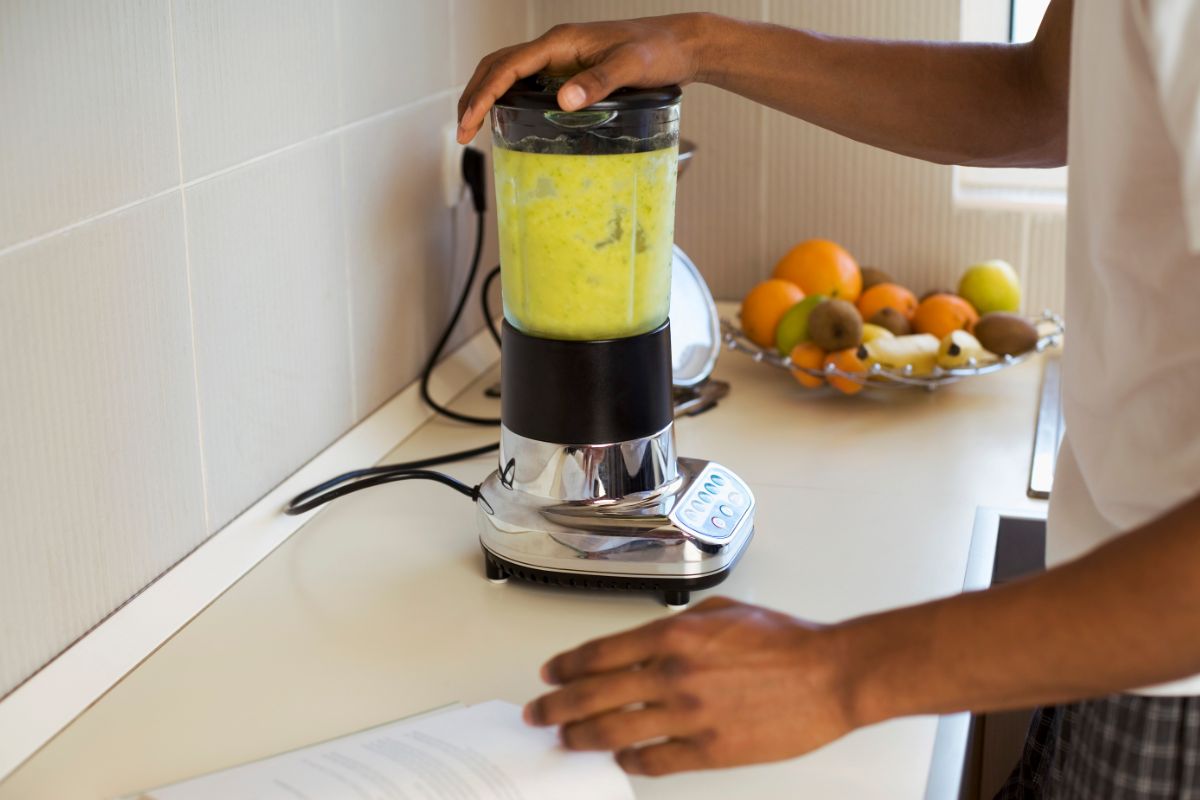 Making smoothie bowls for the entire family can be difficult when everyone wants something different.
Or you make them for yourself. Buying a large blender may seem unnecessary and a little tough on the budget.
The Salter NutriPro Personal Blender is both compact and budget-friendly.
With single blending at the forefront of the device's creation, this blender makes preparing those smoothie bowls simple.
Sold with a 1-liter cup and two 800-ml cups you can make smoothie bowls for on-the-go or in advance for convenience
Not to forget that storing this smaller blender is of no difficulty.
Once cleaned and fully dry, simply pack away the cable and store it where meets your convenience.
Shelf, cupboard, or countertop, its simple and sleek design will fit right into your kitchen.
This blender performs excellent when tasked with blending ice or frozen fruits, the 2 key ingredients to making your smoothie bowls sharing-worthy.
And if you ever get stuck on what to put in your recipes, the blender comes with 50 delicious recipes within the instruction pack!
Pros
Easy to use. Simply put your ingredient in and press start. Watch as your smoothie bowls come together in a stunning blend of colors.
1 Liter cup. Even though it's called a personal blender, you can easily make more than one portion at a time. Whether to share or for meal prep.
Design. Compact and durable, the Salter NutriPro is easily stored in a cupboard, on a shelf, or displayed on the countertop.
Cons
No Pulse Setting. Whilst a pulse setting makes getting that perfect thick, creamy consistency, the Salter NutriPro is not equipped. This blender uses a 30-second timer for the blender to gain a thicker consistency
Not Dishwasher Safe. No part of the blender can be placed in the dishwasher for cleaning. A time-consuming feature that can be improved.
Best Blenders For Smoothie Bowls Buyers Guide
Before you go spending your hard-earned cash on an all-expensive blender, there are a few key features to be considered.
We've put together a list of the features you should be looking at when deciding what blender will give you the best, smoothest smoothie bowl.
Speed Settings
At least two settings are available on most blenders.
Many have a revolving min-max speed dial, whereas others prefer a series of numerical speed settings that are easier to understand.
The greater the number of speeds, the more control you have.
A pulse setting is not available on all models, so check for it if you need it.
Pulse settings are useful for cutting things like vegetables without turning them into soup by cycling between medium speeds and short pauses.
When looking for a blender for making smoothie bowls, specifically, a pulse setting is preferred.
This gives you the control to ensure all of your ingredients are blended to perfection and makes it easier to achieve that thicker consistency.
Cleaning And Maintenance
Look for a machine with a replaceable blade and dishwasher-safe components for simpler cleaning.
If the blade unit isn't removable or the jug isn't dishwasher-safe, most can be cleaned by half-filling it with warm water and a drop of dishwashing liquid, blending on low until clean, and then rinsing thoroughly.
If cleaning a blender is the factor that determines your decision to purchase the product then looking for one which has a self-clean function would be perfect.
Some, more high-end blenders have this built-in feature which leaves you with the only responsibility of enjoying your smoothie bowl creation.
Energy Efficiency
Although wattage is significant, a larger wattage does not always imply a better machine.
We've discovered that machines with a minimum of 1100W work the best when it comes to more intense activities like crushing ice and grinding coffee beans.
The main component of a smoothie bowl is frozen fruit, a powerful blade is crucial.
Having a wattage of 1100W gives the blender the power to crush through the ice and the frozen fruit whilst remaining thick and smooth.
No one wants a chunky smoothie bowl first thing in the morning.
Size & Jugs
When choosing what blender to purchase, it's important to consider what you want to use it for.
Outside of making mouthwatering smoothie bowls, are you cooking for a large group or just for yourself?
When cooking for a large group of 3-4 people, or if you prepare in advance, purchasing a blender with a larger jug will make it all the easier.
You can make your recipes in larger batches to keep in the fridge or to serve as a crowd-pleaser.
Along with the size, the jug itself is important to consider.
Some models have thermo-resistant glass jugs that can be used to blend hot liquids, while others are made of BPA-free plastic, and users are warned against using ingredients that are hotter than 40 degrees Celsius.
Glass is more durable and less prone to damage on the surface, but it is often heavier.
Dishwasher-safe models include most glass and some of the sturdier plastic types.
If you often use your blender for soups or hot sauces as well as smoothie bowls, a blender that has an air ventilation system would be more useful.
This allows the steam to be released from the container and is often a feature sought after by home cooks.
Price
Last but not least, the cost of the machine is a major consideration when making a purchase.
There are many economical solutions for high-quality, long-lasting devices on the market.
There is also a plethora of professional-grade equipment available at astronomically high rates!
It is important to consider what appliance fits into your budget or if you're looking to treat yourself to that extra feature.
With a range of affordable blenders that can give you a picture-perfect smoothie bowl, there's no need to spend outside your means.
Unless you want to.
Frequently Asked Questions
Do You Need A Specific Blender For Smoothie Bowls?
Choosing a specific blender to make a smoothie bowl is unnecessary.
However, for the smoothest, creamiest outcome a blender with a wattage over 1000 watts minimum will work best.
This allows the blades to crush the ice and frozen fruit to a thick creamy consistency without the lumps and bumps ruining your creation.
Can You Pre-Make Smoothie Bowls?
As most blenders come with accessories such as travel mugs or extra jugs, you can pack away your leftovers into the fridge.
Whether you simply made too much or wanted to make an extra batch for the on-the-go, simply store them in the extra jugs and pop them into the fridge for safekeeping.
It is recommended to only keep your smoothie bowls in the fridge for 1 day to enjoy them whilst they are still fresh.
Final Thoughts
Selecting the perfect blender to make the smoothie bowl of your dreams has never been easier.
With 4 of the best blenders in the smoothie bowl-making game, you can read through their pros and cons and make the best choice for you.
It's important to remember that a more expensive appliance doesn't always mean better.
When it comes to smoothie bowls a blender that has a wattage of 1000 watts minimum has more consistency in gaining a thicker blend.
A pulse setting, which can be found on more affordable blenders as well as high-end blenders is a preferred feature.
Take the time to peruse through our detailed list of the best blenders for smoothie bowls before spending your money.
With a range of affordable to more expensive blenders with fascinating features all made perfectly for smoothie bowls, you're at no loss for the right one for you.
All you have to do is think about perfecting that smoothie bowl recipe!