Keto diet is that magic in your life you've been scouring. The combination of the keto diet and detox can burn fat and toxins at the same time.
But many of us question ourselves, "Can I detox while on the keto diet?" Is it worth giving a try? Will it harm my health condition? How to maintain detox and ketosis at the same time?
Yes, you can detox while on the keto diet and improve your health condition.
In this article, I'll tell you how to maintain a keto diet while on detox. If you're a beginner, this article can be your best friend in your keto journey. I have brainstormed for hours before suggesting anything. Yet, refer to a physician in cases of complications.
What is Keto Diet?
Keto is a low-carb diet that focuses on high-fat and protein-based food habits. The ketogenic diet has become a sensational trend all over the world. From fitness gurus to Instagram influencers, everyone seems to promote it.
As this diet follows a very low-carb food habit, your body goes to a 'ketosis' state. Usually, our human body gets energy from carbohydrate-based glucose. But in this state, the body starts burning fat instead of carbohydrates to execute mechanisms.
The liver breaks down protein and uses them as fuel for energizing the human body. Besides all the good things about the keto diet, it can be a reason for constipation, high cholesterol, acidosis, kidney stones.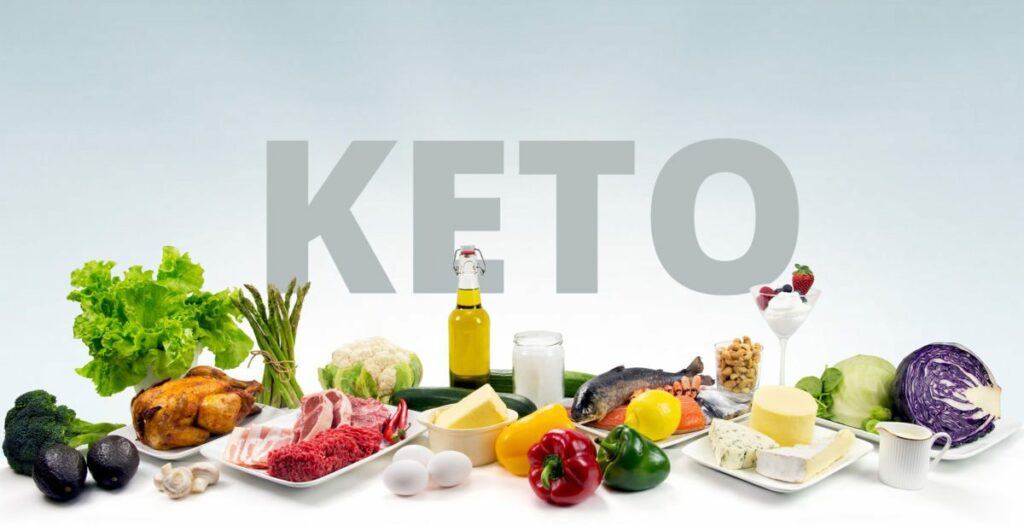 Why You Should Detox While on Keto Diet?
The Keto diet has won hearts with its low-carb approach. You can curtail your hunger, unhealthy carb consumption with it. Many people have been successful in losing 10-15 pounds through ketosis.
But when you start the keto diet, your body starts to function differently. The fat-soluble toxins are released in their system while the body using fat as fuel. In general, your kidney and liver can remove these toxins from the body.
But excessive fat burn, protein deficiency, or weakened immune system can produce way more toxins than usual. And detoxification while on ketosis is the ultimate solution to such disruptive formations.
The most important thing is ketosis can affect your metabolism as well as hormone levels. An excessive level of toxin can be a reason for hyperthyroidism, adrenal insufficiency, and estrogen dominance. And detoxification cuts down these harmful possibilities.
Keto diet and detox work s wonderful together that it'll blow your mind! After a tiring ketosis journey, this combination will bring back the rhythm of your body. It also includes fruits enriched with antioxidants, veggies, and sprouts. You'll discover a healthy lifestyle through detox.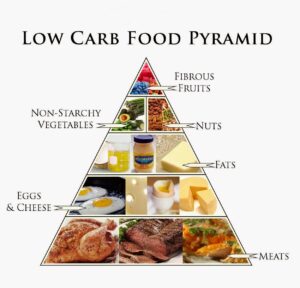 Can I Detox While On The Keto Diet: Detox Recipes for Keto Diet
As a beginner, it is hard to find some perfect detox cuisines, if you are on a keto diet. That's why I've brought to you some of the exquisite detox recipes to try while doing keto. A nice glass of detox drink will make it easier to function as well. They'll never fail to lift your mood a bit!
Lime Juice
It is a morning ritual for many fitness enthusiasts, to take a sip of a warm lime juice. Starting your day with a citrus punch after waking up has some proven outcomes. Besides alluring hydration, you get to pamper yourself with adequate vitamin C consumption.
This detox drink kicks your metabolism from the "sleep mode". It also stimulates your gastrointestinal tract and helps you have a better digestive system. So, the next time, never forget to chug a glass of lemonade after waking up!
Green Smoothie
Green smoothies are made from freshly pulped fruits and vegetables. We all know how nutritious green smoothies can be. These smoothies can be a great alternative to animal protein.
Just a cup of collagen powder, some green veggies, spices, and a bit of stevia can serve you with a refreshing drink. Be it for breakfast or evening meals, this drink won't disappoint your tastebuds.
Lettuce Wraps
You'll need some 2 handfuls of lettuce, mushroom, cheddar cheese, tomatoes, and any herb for preparing this mouth-watering recipe. This recipe will provide you with enough protein and vitamins.
Cheddar cheese is a good source of protein and lettuce compensates for your need for vitamin C. These wraps are a good preference for lunch. A few servings of them can be an easy solution for your hunger.
Salted Dark Chocolate Bites
Nothing on earth can be yummier than your favorite dessert. It is not unusual to face instant sugar cravings during ketosis. And salted dark chocolate bites are a healthy option for your sweet tooth.
This dessert contains finely ground almond flour, sea salt, honey, and dark chocolate. You can enjoy no-carb desserts every day now! Make the crust using almond flour and coconut oil.
And for the chocolate layer, you'll need dark chocolate honey or stevia. Mix these up and bake in the oven for 15 minutes. Preheat the oven to 350° F to prepare the crust.
Keto Hummus
Keto Hummus is one of the latest innovations of keto lovers. You will need some tahini, olive oil, boiled cauliflower florets, garlic, black pepper, and a zest of lemon to prepare the dish. You can also add a pinch of salt and paprika for garnish.
Drop all the ingredients in your food processor and make a smooth paste out of it. Add a bit of salt, black pepper to it. Top it off with a pinch of paprika and olive oil. And your Keto Hummus is ready!
Keto Detox for Weight Loss
Are you looking for a reverse button of weight gain and energy drain? Nothing can be better than keto detox for it! Keto detox is the mega fat burning and toxin cleaning program! This process also promises to increase your metabolism to some other level.
According to university researches, keto detox can burn fat 900 faster. Be it for blocking hunger, enhancing metabolism, or diminishing foggy brain, keto detox helps with all of them. And each of these qualities makes your way to losing weight easier.
The keto detox targets straight against eating unhealthy or processed foods. A keto diet allows the patient to consume 20-50 grams of carbohydrates each day. And this amount curtails your chances of gaining extra pounds.
Exercising While on Keto Detox
No matter which diet plan you are following, exercising has no alternative activity. Exercising while on keto detox helps your body to remove toxins and cleanses your lungs. You'll see a different glow in your skin if you work out regularly during keto detox.
Exercising during these days also promotes blood circulation that helps the other organs to clean themselves. A 20-minute session or workout, aerobics, or stretching can bring a noticeable difference in your body than sitting idle.
If you're new to keto detox, your digestive system will take time to get used to it. And exercising will help your digestive system to become stronger. The increasing levels of oxygen will also wash away toxins.
Verdict
Keto Diet does not bring unimaginable changes within 2 days! But it can bring noticeable changes compared to the traditional diet plans. "Can I detox while on the keto diet?" is no longer a question you'll ask yourself.
This article will enlighten you with some informative facts which you may not know. It contains everything that you need to before planning to start a keto detox. I have also tried to include some interesting recipes for those who are on keto detox. Let's hope it helps you a bit!
Other Articles To Read:
KETO Power Boost Review – What's It All About